Board
The Board of Directors in Insplorion AB consists of five members with complementing experiences and competences.
Jan Wahlström
Chairman of the Board
Jan Wahlström is an analytical chemist by training with a focus on sales and marketing. Jan was CEO of Ratos-owned Biolin Scientific during 2010-2012 and previously CEO of Q-Sense during 2007-2010. Jan has also worked as a Europe-head of Umetrics and as Nordic Sales Manager for Waters.
Gunilla Almgren
Board Member
Gunilla Almgren is CEO and owner of Regab AB, she speaks five languages and has wide experience within business development. Gunilla has extensive strategic and board experience by some 25 directorships and has, inter alia, been a member of the Sixth AP Fund, Almi InWest, Swedbank Gothenburg, chairman of Entrepreneurs Gothenburg, vice president of the Federation of Private Enterprises and is a Chairman of UEAPME. UEAPME is a European organization for small businesses, based in Brussels with 12 million entrepreneurs as members.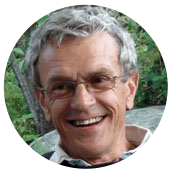 Jan Burenius
Board Member
Jan Burenius is M.Sc. from Chalmers University of Technology with Economics from the University of Gothenburg. He has held various positions within Volvo, Gränges and Nobel from 1971 to 1989. By then he shifted gear by founding the consulting company Nimba, with focus on customer value, innovation, product development and entrepreneurship. He has along with Per Lindstedt written acclaimed books about customer value and innovation. Jan works as consultant for Chalmers Ventures and is VP of Engineers without Boarders.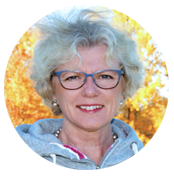 Ulla-Britt Fräjdin Hellqvist
Board Member
Ulla-Britt has a MSc in Engineering Physics, Chalmers University of Technology and since 2004 she is a member of the Royal Swedish Academy of Engineering Sciences (IVA). She has got 25 years of experience from work in publicly traded, private- and government owned companies, for example: board member at Kongsberg Automotive ASA, SinterCast AB, Ruter Dam, Tällberg Foundation Service AB, Swedish Foundation for Strategic Research and Vindora Holding AB. Ulla-Britt has many years of experience from the Industry, ITC, environmental work, research and business policy and societal development issues. She worked for 22 years at Volvo Cars, for example as director of Quality, Volvo Monitoring and Concept Center CA USA, Competence Center Environment, and Business & Strategy; Engine. Ulla-Britt worked five years at the Confederation of Swedish Enterprise responsible for business policy in, among others, the fields of sustainability, IT, research, labour issues, entrepreneurial issues and work environment. Since 2006, she works as business advisor and independent board member. Ulla-Britt has lived and worked in USA and Iraq. She is today board member in DataRespons ASA, Holmberg First Holding AB, Insplorion AB, Mycronic AB och Triboron International AB.
Caroline Pamp
Board Member
Caroline Pamp is a corporate lawyer with many years of experience in corporate and intellectual property issues in tech entrepreneurial companies. Caroline is a corporate lawyer in the Chalmers Venture Creation AB, Chalmers incubator to commercialize research. Caroline holds a PhD in intellectual property law, an L.L.M. and a B.A. in literature.