Summertime at Insplorion Part III: Software
July 12, 2019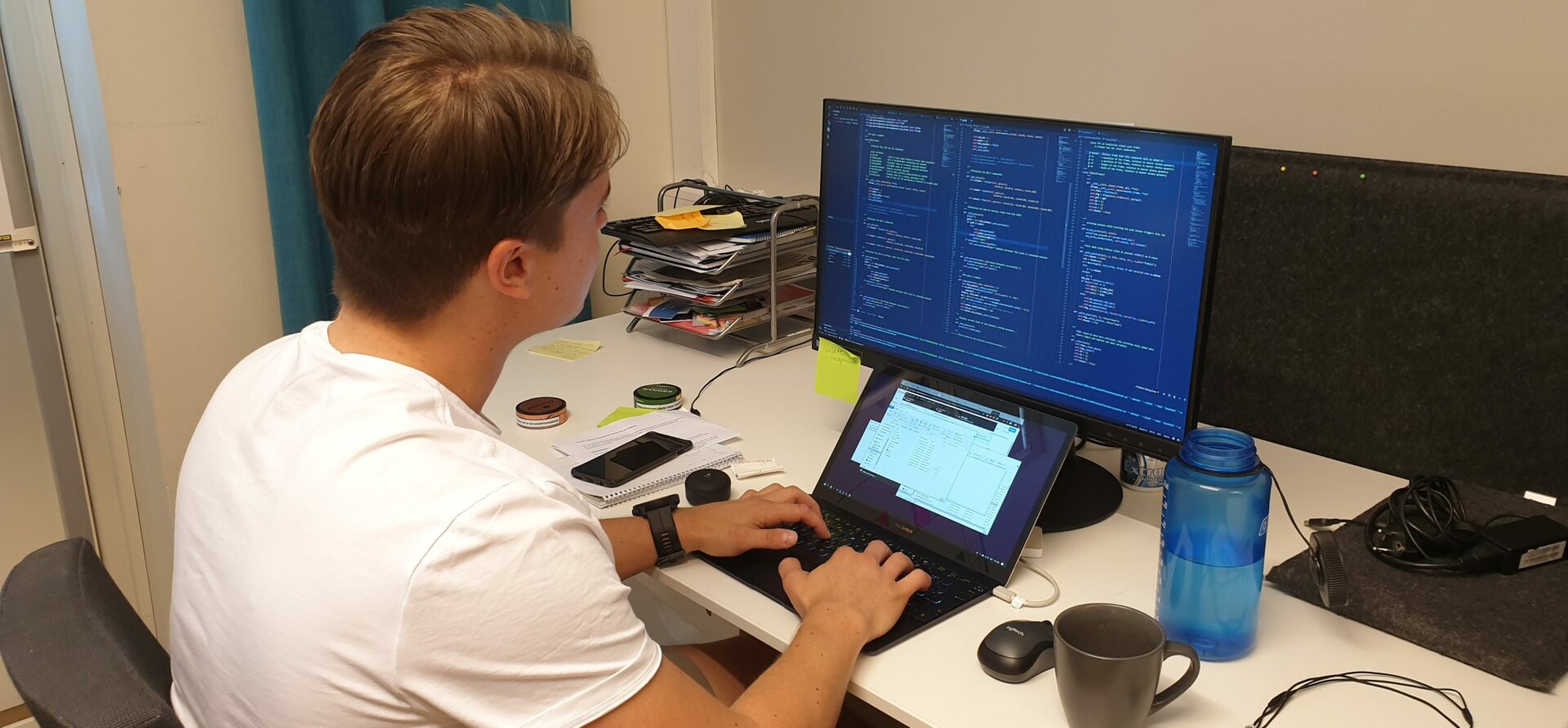 Hi, my name is Linus Nilsson! This July I'm creating a data visualization program for internal use at Insplorion. The program may be used later this autumn as a starting template for a more comprehensive program. Or at least be a step in the direction of a python implementation of this type of program. The most exciting part for me is that I can focus and delve into one project, whereas in school we switch between projects (or labs rather) every other week. Another thing that makes this project special is that the specification is not set in stone, which allows me to set my own goals. My own are usually set in a more moderately challenging way, as compared to school projects that often seem like rocket science at first glance (I usually say "like nano tech", but I guess I'm actually working with nano tech now).
My background in software has been at Chalmers where I've spent the last 5 years. My Bachelor's program was Computer Science and Engineering and now I'm starting my 2nd year at the master's program MPALG (Computer Science – algorithms, languages and logic). The numbers don't add up because I also did a Technical Preparatory Year (loosely translated). When I'm not working or studying I'm usually training or binging the latest Netflix series, or some other nonexciting stuff.
While I was actually planning on having my "last" summer-before-graduation off, the position at Insplorion came up very unexpectedly. From the first call to the interview to the job offer, took less than 24 hours! Anyway, I'm glad to be here over this summer and I'm thankful to everyone involved in getting me to Insplorion for this opportunity.
/Linus
Check out Part IV to hear what new members of our laboratory team have to say about joining Insplorion for the summer.
Send us an
enquiry.
We'll get back to you as soon as we can.