We are

Nano­Plasmonic Sensing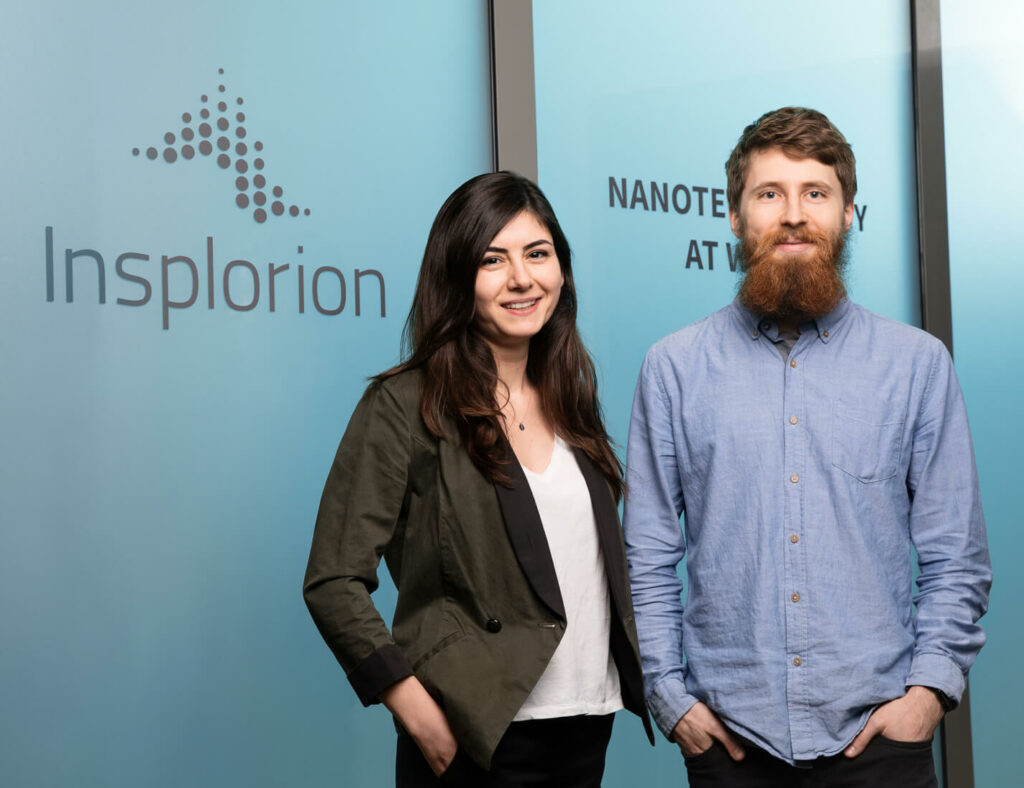 NPS
---
Insplorion is a Swedish clean-tech company, with the patented sensor platform, NanoPlasmonic Sensing (NPS). The technology makes it possible to study nano processes on surfaces and in thin layers. Because of the sensors' high sensitivity, robust character and possibility for miniaturization, NPS is well suited R&D applications in academia and industry.
Late 1990s
Our journey begins here
Bengt Kasemo and Igor Zoric start to work with nanoplasmonic particles for sensing purposes at Chalmers.
2005
The invention of NPS
Christoph Langhammer and Elin Larsson (later Langhammer) start their PhDs on NanoPlasmonic Sensing.
2008
Into entrepreneurship
The NPS project enters Chalmers School of Entrepreneurship and a business around the technology starts to form.
2010
A company is born
Insplorion as company is formed, all IP transfered and early funding from business angles.
2011
First sales
First sales of an X1 system to University of Eindhoven.
2015
Public at Aktietorget
Insplorion AB goes public and raise capital for the air quality and battery applications.
2017
Patents approved
Insplorions main patent is approved for the European Markets and the patent portfolio is gaining ground.
2019
Battery sensor in major EU programs
Eurostars programme InBAT to make sensor controlled batter pack and Horizon 2020 project 3beLiEVe with focus to develop next generation of battery cells for electrified vehicles are both funded.
2019
Urban Flows Observatory enters
The first international step for the air quality sensor with UK and Sheffield as new ground.
2020
Hydrogen – next application area
Hydrogen becomes a focus area as a project to develop the world's fastest hydrogen sensor is initiated with Chalmers and PowerCell.
2021
Move to Nasdaq
Insplorion is listed on Nasdaq First North Growth Market as international and institutional investors join.
2021
NPS enters automotive industry
A leading German automotive OEM purchases Insplorion's M8 Instrument to optimize batteries for various applications.
2022
Insplorion focus fully on Hydrogen
Over the past year, Insplorion's technology in hydrogen measurement has attracted increasing interest. The reason is our proven ability to measure hydrogen specifically and quickly.
The
latest news

from
Insplorion.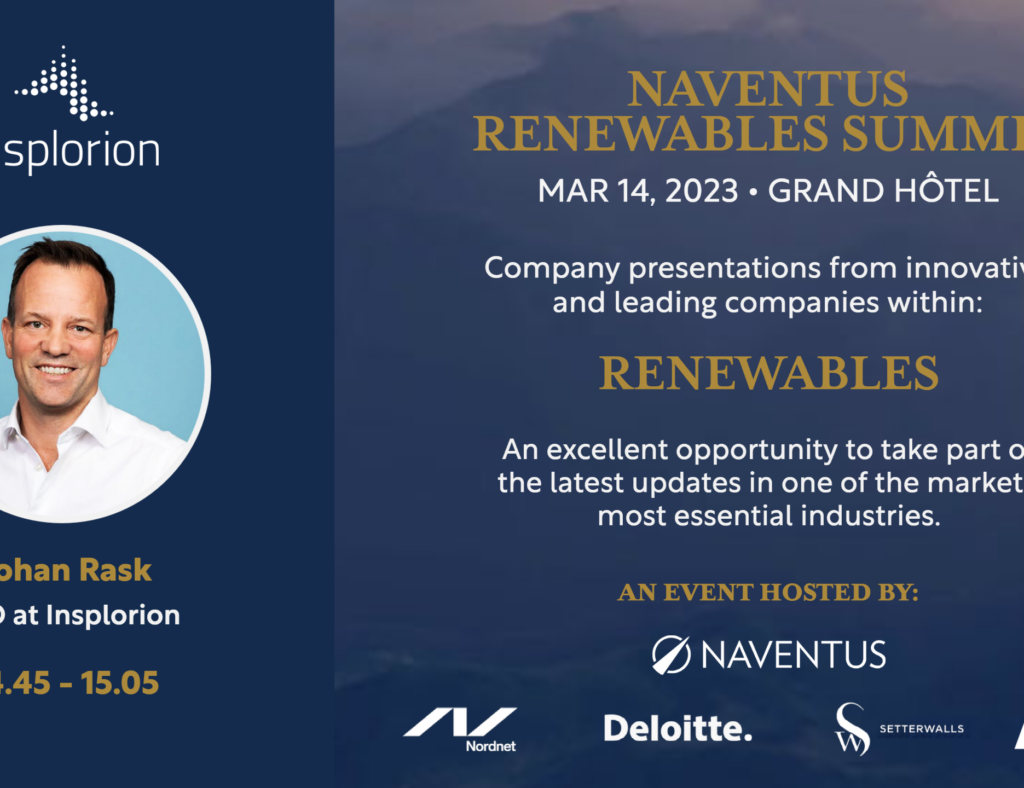 event
Naventus Renewables Summit
CEO Johan Rask will present at Naventus Renewables Summit, March 14th, 2023,…
Regulatory
Year-end Report January-December 2022
Outcome  October – December •    Net sales amounted to 185 (680) kSEK…
See all news
What can NPS do for you?
NPS is a disruptiv technology that will be useful in a lot of different areas. If you think that NPS can be useful for you or if you would like to know more about Insplorion's technology, products or applications, don't hesitate to contact us at sales@insplorion.com or call us at + 46 (0)31 380 26 95.
Contact us
Do you want to work for a cleaner world?
At Insplorion, you will work with people in a small, hard-working, curious startup with great knowledge in technology areas that will be ground-breaking. We are located at Medicinareberget in Gothenburg. Insplorion is in a growth phase and is Always looking for new talented people. Please send your general application to info@insplorion.com
See job openings
Our collaboration partners
Would you like to join the squad?
We're just an email away.