XNano for Virus Detection Research at Malmö
September 30, 2020
Finally, I am on the road again to visit customers! I was so happy about this, even when waking up ridiculously early to get an extremely early morning train to Malmö. This is the first time I am going out since a little virus made fundamental changes to how we interact with each other and how we do business here at Insplorion.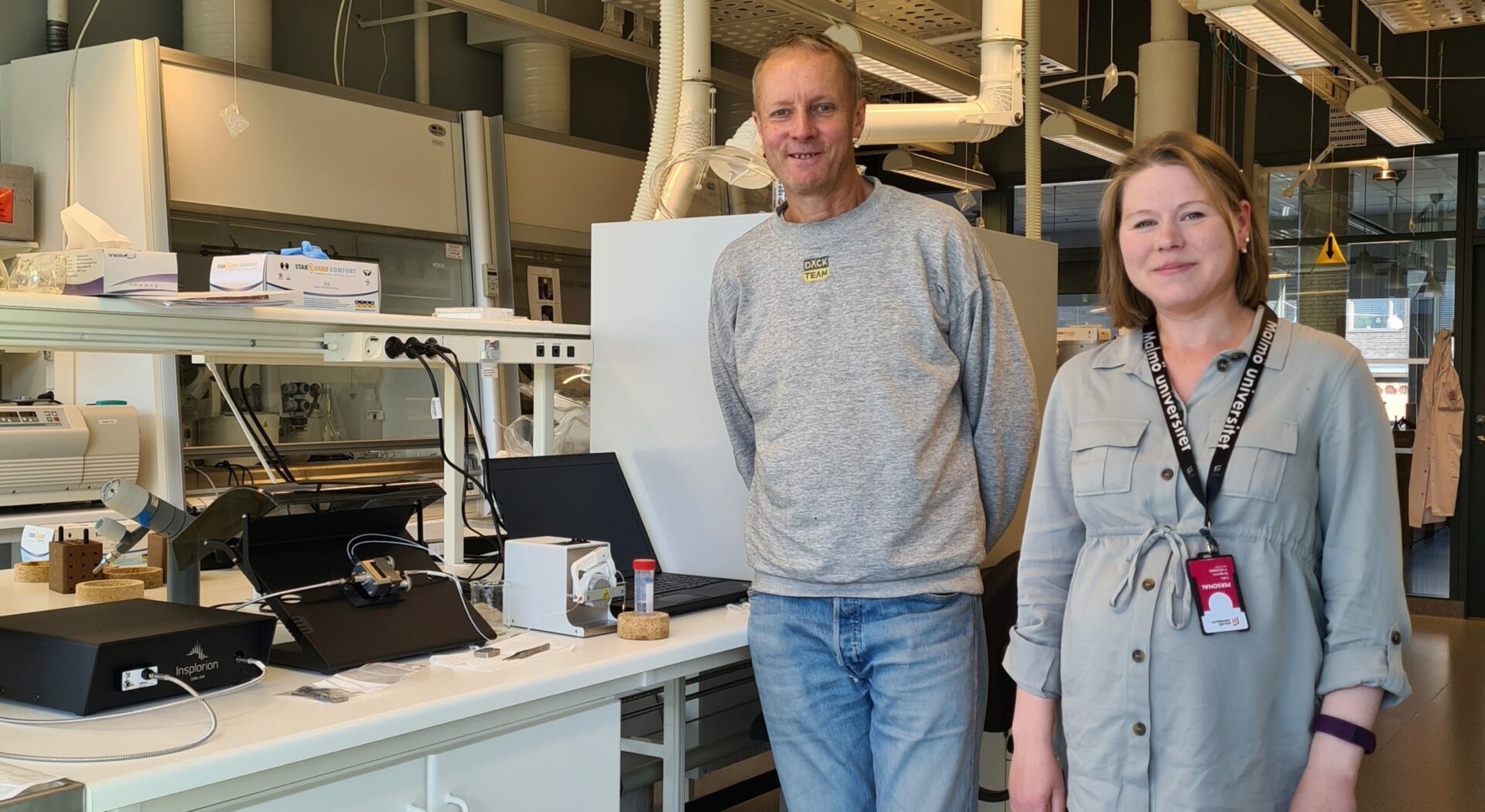 The purpose of this trip was to deliver our XNano instrument to Dr. Yulia Sergeeva and her team of researchers at Malmö University's "Biofilms: Research Center for Biointerfaces". Dr. Sergeeva together with Prof Börje Sellergren is running the "Reversible self-assembled monolayers for antibody-free purification and ultrasensitive and rapid in situ detection of viruses" project funded by KK-stiftelse, in which Insplorion is one of several industrial partners.
Although there are still lots of restrictions for visitors, I was allowed an exception as this team's research is actually on detection of viruses. The unique bit here is their surface chemistry.
In this relatively short part of the project, Yulia will be using Insplorion's XNano instrument to evaluate sensor surface functionalisation using concentrated virus samples. In the longer term, the aim is for the chemistry platform to be used for virus detection from real human samples. Yulia and her team have developed a reversible functionalisation, potentially enabling a far simpler work process for all of our instruments. She has made simpler experiments until recently and will now use our instrument to validate her experimental protocols. She hopes to benefit from the extreme surface sensitivity and real-time aspect of the XNano to evaluate how fast her chemistry is working. For Insplorion's benefit, the aim is a clear protocol for creating a versatile chemistry platform for our sensors which can be used for all our existing and future instrument customers.
Yulia did her PhD with world class chemists in Strasbourg, France and has lots of experience from other surface sensitive technologies like QCM-D and ellipsometry so she has the perfect profile to use our NPS technology. The installation went without any mishaps, and Yulia was so fast learning everything! In the picture you can see the end result, Yulia and Börje smiling next to the XNano instrument.
/Patrik Bjöörn – Instrument Sales
Send us an
enquiry.
We'll get back to you as soon as we can.