Insplorion won the ABB SynerLeap Springboard and expanded its collaboration
March 25, 2019
Regulatory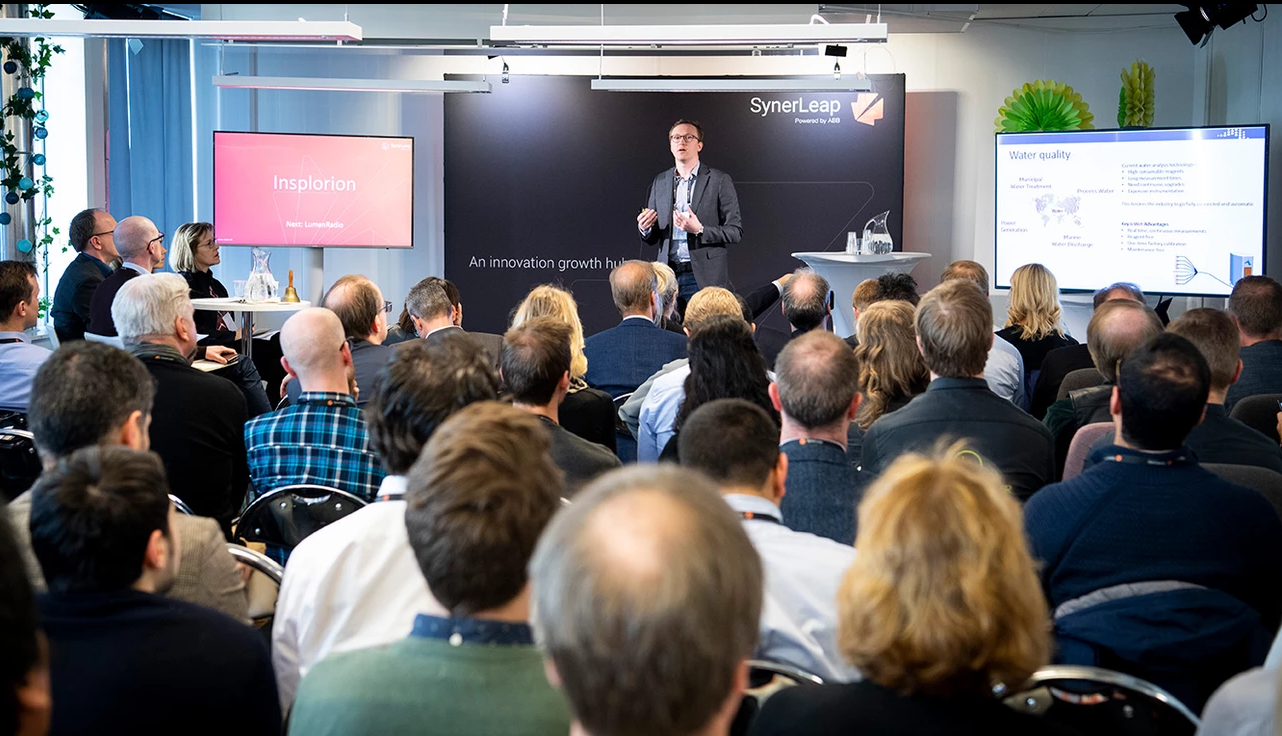 Insplorion won, together with Omnio, ABB SynerLeap Springboard in 2019. Now we are developing the cooperation with ABB through a joint project paid by ABB with USD 30,000. The project will investigate process monitoring primarily for water purification. We also win offices at Synerleap, central in Västerås, with direct access to ABB's organization. In our cooperation other areas of interest, in addition to previous battery sensors, are also various types of gas measurements, for example hydrogen gas.
SynerLeap is ABB's innovation development hub for startups with its head office located in the heart of ABB Corporate Research Center in Västerås, Sweden. The purpose is to create an ecosystem where ABB can utilize and enable smaller technology companies to grow and expand in a global market in one of these three areas: industrial digitization, robotics and energy. Since autumn 2018, Insplorion has mainly worked with ABB around the battery sensor and its integration in battery storage within Synerleap. In the collaboration, ABB's other business areas have been exposed to the Insplorion's sensor platform where now, with the Springboad profit, a project monitoring process for water purification will be started.
Send us an
enquiry.
We'll get back to you as soon as we can.