Insplorion shapes the future of the energy sector with Equinor (Statoil)
February 4, 2019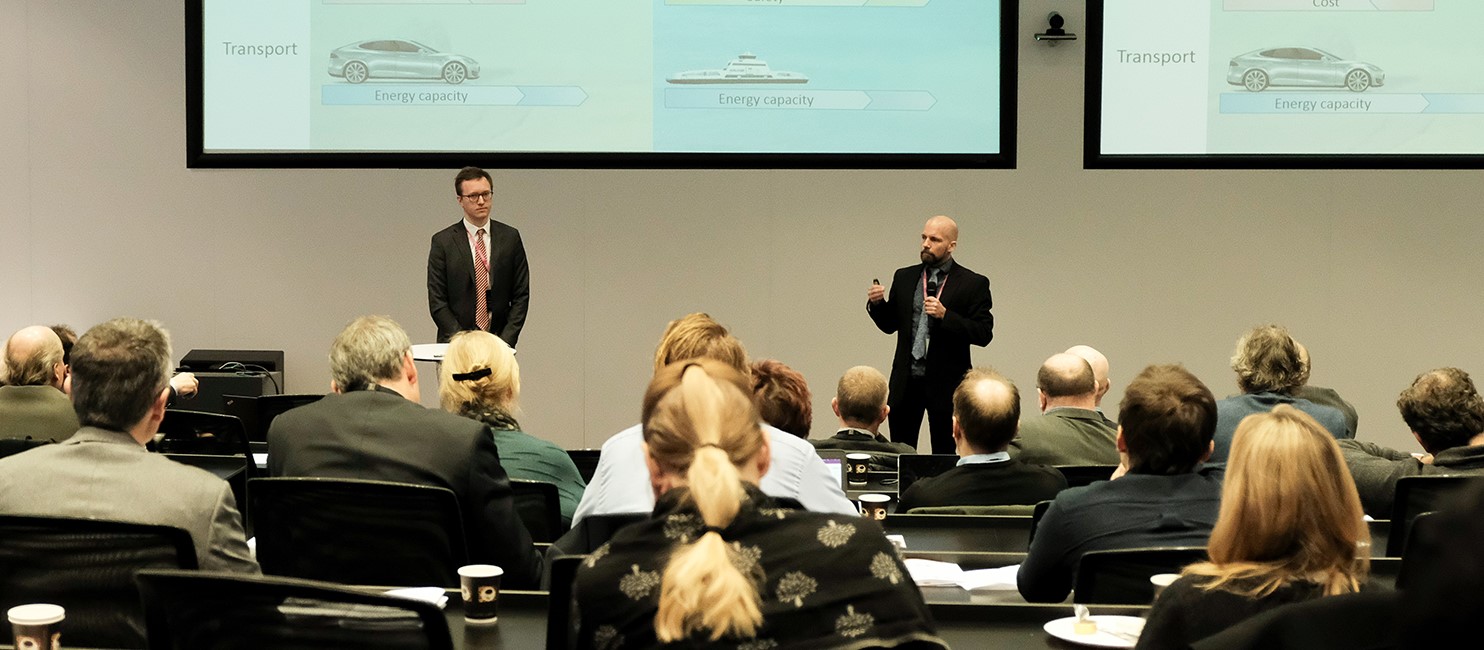 This was the first EIC Corporate Day of 2019, following 15 successful initiatives that since 2017 have matched over 300 companies backed by the EIC pilot funding programmes with some of Europe's largest corporates. 
Bjørn Kåre Viken, Vice President for Technology Collaboration at Equinor, outlined the enthusiasm and diversity of the companies he met: "I really liked the passion and the variety of ideas presented. Equinor is facing challenges today and will face new challenges tomorrow. It's important for us to really get these good ideas and to see how we can implement them in our organisation." 
Equinors focus to invest in renewable energies such as wind and in battery companies such as Corvus make them a suitable collaborator for our battery sensor as well as different gas sensor applications.
The picture shows David and Patrik pitching for The European Innovation Council (EIC) and Equinor corporate representatives and Investors.
Send us an
enquiry.
We'll get back to you as soon as we can.