Insplorion 100th publication
April 9, 2021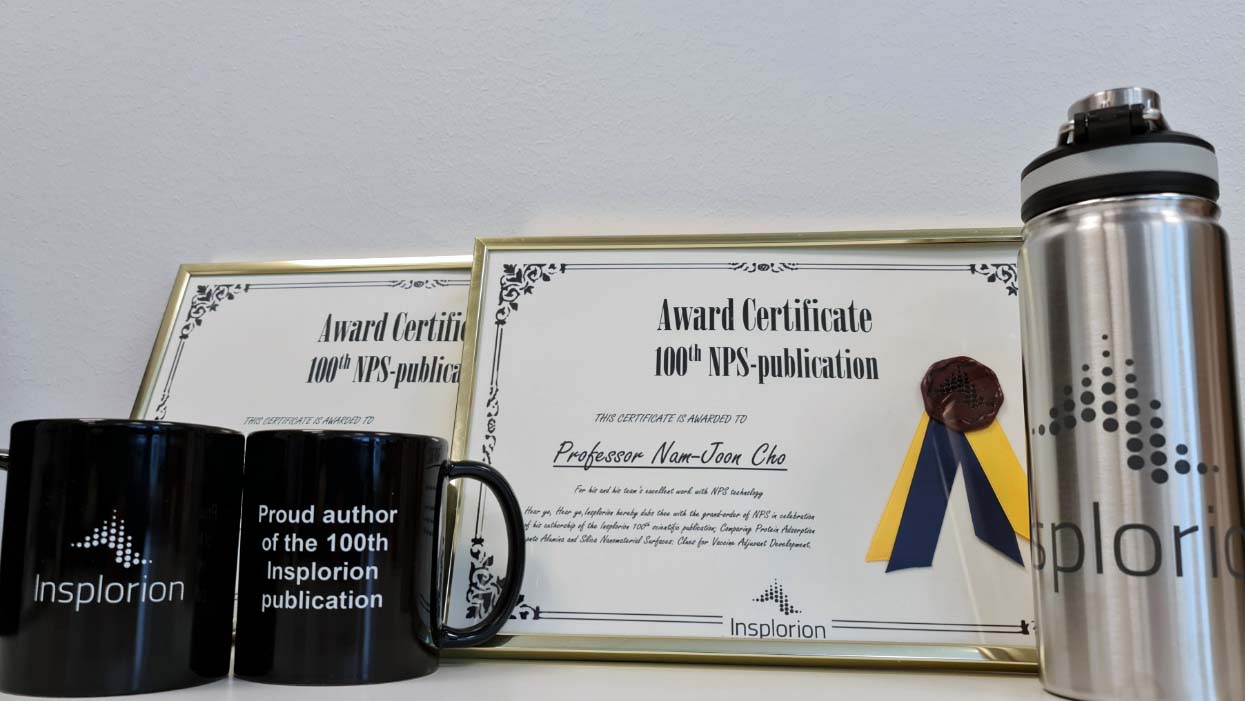 When we started this journey, 13 years ago, as researchers at Chalmers University of Technology, I could only dream about us reaching this milestone. A lot has happened since we took our first steps from the Physics building out into the start-up-world. Since then, we have changed name, outgrew offices, launched new products, dived into several projects on various scales and welcomed new members to the Insplorion family.
So, back to the 100th publication, it came from two of our reference customers. Nam-Joon Cho in Singapore and Josh Jackman in Korea. They have used our instruments extensively for several years and know the technology very well. In total they have published 30 articles using our instruments. This time they dug deep into protein adsorption on different sensor surfaces.
We are not able to travel ourselves to visit prof. Cho or prof. Jackman, so instead we will send them a gift to show our gratitude. We know the struggle in the lab and late-night writings, so hopefully this will help you keep the caffeine levels high and the drinks warm.
I would also like to thank all the authors to the other 99 publications we have out there. We are happy that you see the strength in our technology and the versatility of the instruments.
And to existing and future customers; the race for the 200th publication begins now!
Elin Langhammer, CTO
Send us an
enquiry.
We'll get back to you as soon as we can.